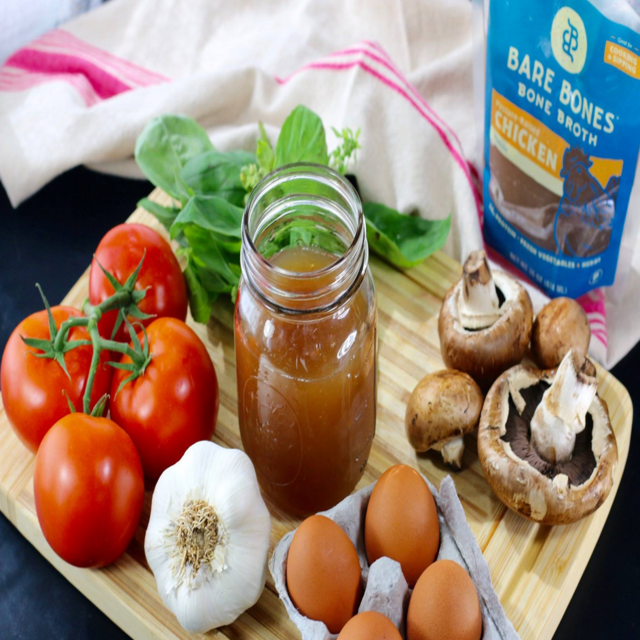 Although bone broth is relatively simple to make, it does take a long time to cook and requires some very specific ingredients to do it right. Plus some people really don't like cooking. So, it is often a lot easier and more convenient to just buy it – rather than make it a home.
However, if you are new to all of this then you probably have no idea where to buy bone broth. Don't worry, I am here to save the day! 🙂
I am going to let you know exactly where to get it and where NOT to get it.
Let's start with where you should NOT buy bone broth…
* The grocery store
You read that right, do not purchase bone broth from the grocery store. Trust me on this. Just don't! Even the best product you find there 99.9% of the time will not be the real nutrition packed broth that is similar to what you would make at home, and what you are looking for in the context of this website.
Yes, I'm sure there are rare instances when you can find the good stuff at the store but I wouldn't count on it. Most of the time you would be better off not getting any at all rather than wasting your money on the stuff you find at the store.
The store bought brands are virtually all void of any of the nutritional value, taste, and health benefits that real bone broth provides. And I can only assume those are the reasons you want it in the first place.
Ok, now that we've gotten that out of the way, let's get to the good stuff…
Where to Buy Bone Broth?
Your best bet is to get it online from a reputable source. While there are several places to purchase high quality bone broth online, I have narrowed it down to just 3 that I trust and recommend. The product you get from them is very similar with very few differences, if any, and it is the REAL SUPERFOOD that you are looking for — not some cheap imposter (such as the grocery store brands).
The #1 place that I recommend, and where I personally buy my bone broth from when I am too busy or too lazy to make it myself is; Bare Bones Broth.
Some of the reasons why I choose Bare Bones Broth are:
1) The product is of the highest quality (organic, fresh, no additives, great taste, etc)
2) It is a very reputable company
3) Fast shipping
4) Reasonable prices
5) Great people who truly believe in what they are doing and are not just in it "for the money" like so many others
There's really nothing negative that I have to say about them. If you are looking for places to buy bone broth then you aren't going to find one any better than Bare Bones Broth. It's that simple.
Now, I did say there were 3 places I've narrowed it down to, so you might be wondering what are the others?
They are Kettle & Fire and The Brothery.
Again, I would say all 3 of them are fairly equal and you can't go wrong buying your bone broth from any of them. Though I do give the tie-breaker to Bare Bones Broth, but I wanted to make sure you had a few choices to choose from.
Okay, now you know where to buy bone broth, so get some now and start enjoying all the benefits!